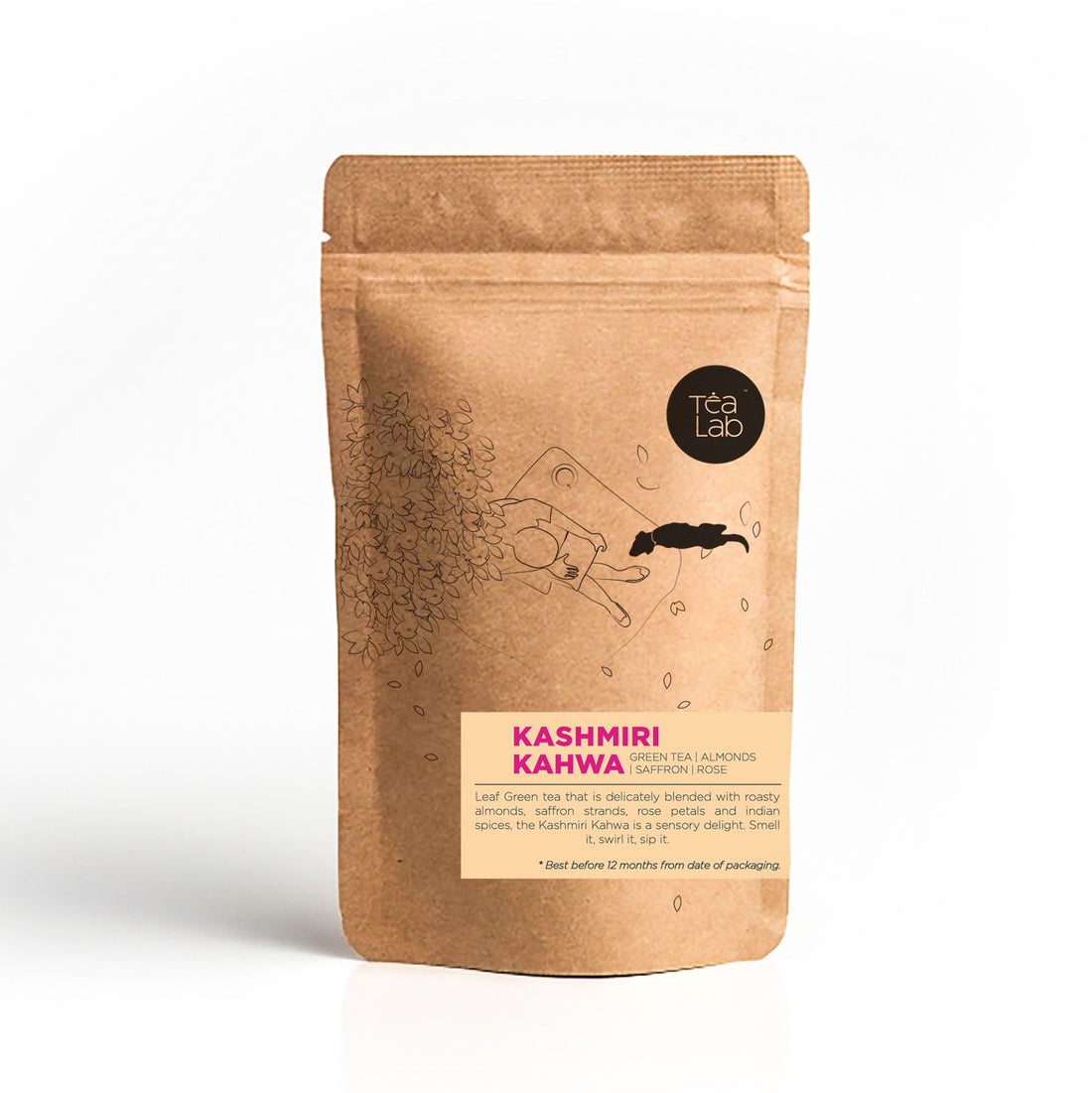 Kashmiri Kahwa
Regular price

Sale price

Rs. 199.00

Unit price

per
Leaf Green tea delicately blended with roasty almonds, saffron strands, rose petals and indian spices, the Kashmiri Kahwa is a sensory delight. Smell it, swirl it, sip it. Our top seller!
HEALTH BENEFITS: Kashmiri Kahwa tea is one of the most beneficial teas since it enhances our overall immune system, strengthens our heart, improves skin health, improves digestion and is also rich in anti- oxidants. Due to its rich ingredients, the tea also helps in detoxification and is an excellent remedy for cold.

Loose Tea Leaves (Whole): Only Whole Leaf Teas packed in double Lid tin containers to serve the freshest Teas. Double Lid protects teas from moisture, heat and oxgyen.

100% Natural Teas: No Oils, No flavors, No perservatives, No added flavours, No Artifical essences, Just promise of Pure and natural teas. All teas are made with Organic herbs only.

DELICIOUS & AROMATIC TEA: Kashmiri Kahwa tea is an aromatic tea infused with delicate flavors of whole Indian spices. It is subtle to taste and ideal for the times when you crave a little warmth and wish to stay away from the heaviness of classic milk coffee or tea.

Kashmiri Kahwa
Regular price

Sale price

Rs. 199.00

Unit price

per